Shifting to Local Food will Create 10,000 Ontario Jobs
McGuinty Government Champions Innovation for a Stronger Agri-Food Sector
Ontario is helping the agri-food industry grow stronger by celebrating innovators, promoting local food, and launching a $10 local food challenge to increase sales and create jobs across the province.
Premier Dalton McGuinty was at the annual Premier's Summit on Agri-Food Innovation today to announce Ontario is moving forward with the introduction of a Local Food Act that, if passed, would promote food grown and made in Ontario, and develop goals and targets around the production, processing, distribution, sales and marketing of Ontario food.
As part of that effort, the Premier launched a $10 local food challenge -- asking families to shift $10 of their existing weekly food spending to local food. If every Ontario family made the weekly shift it could increase Ontario food sales by $2.4 billion and create 10,000 jobs.
The summit also recognized Ontarians who have contributed to the success of our agri-food sector. The Premier presented the Premier's award to Phil Short of Vineland Station. Short is a fruit grower, shipper and entrepreneur whose company Vortex Packaging created a recyclable and stackable fruit basket that has been widely adopted.
Burning Kiln Winery of St. Williams won the Minister's Award for repurposing and adapting tobacco kilns to dry grapes -- a process that has resulted in award-winning wines.
Leaders in Innovation awards were presented to:
Mariposa Dairy Ltd., of Lindsay for developing their "MegaPress" technology which is used to separate curds and whey -- it increases efficiency, lowers production costs and creates a better quality cheese.
Nicholyn Farms of Phelpston for creating a Healthy Lunch Program for schools using local farm fruits, vegetables and meats.
Victory Organic Inc., of St. Catharines for creating the "Bob Wash" -- an efficient cleaning system for produce that can be affordable for small scale processors.
Promoting Ontario foods and celebrating local success stories is part of the McGuinty government's plan for a stronger agri-food industry that creates jobs and opportunities to help grow the province's economy.
Quick Facts
A total of 50 people received regional innovation awards this year.
Since 2007, 285 producers, processors and agri-food organizations have been recognized at the annual Premier's Summit on Agri-Food Innovation.
Ontario's agri-food sector employs more than 700,000 people and contributes more than $33 billion to our economy.
The Premier's upcoming trade mission to China, in January 2013, will showcase Ontario both as a great source of quality agri-food products and as a prime investment destination.
Quotes
"Ontarians grow the best food in the world. That's why we're continuing to push hard to promote local foods and celebrate our innovators. We're excited to launch Ontario's $10 local food challenge -- asking families to shift $10 of their existing weekly food spending to local food, which could increase Ontario food sales by $2.4 billion and create 10,000 jobs."
Dalton McGuinty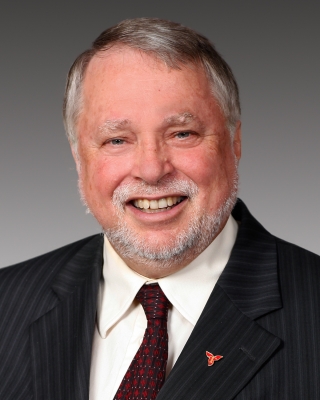 "Ontario's farmers are great innovators. They generate new market opportunities and help strengthen our rural communities. Recognizing their efforts helps to promote and celebrate the innovative talent we have growing in our agri-food sector."