Jobs, Economy, a Fair Society: Priorities for New Ontario Government
Premier Wynne, New Cabinet Sworn-in
Premier Kathleen Wynne and her new cabinet team were sworn-in today at Queen's Park.
Premier Wynne's government is committed to balancing the budget by 2017-18. The new Minister of Finance, Charles Sousa, will work with his colleagues to stay focused on the bottom line while ensuring the people of Ontario can succeed.
Dr. Eric Hoskins will bring a particular focus to youth employment as the new Minister of Economic Development, Trade and Employment.
Liz Sandals becomes Minister of Education. Her first priority is to restore the relationship with teachers, working with all partners to help bring back extracurricular activities to schools across the province.
Wynne's government is also focused on the priorities of rural Ontario. To ensure those voices are heard, Premier Wynne will serve as Minister of Agriculture. Jeff Leal, the Minister of Rural Affairs, will work with his colleagues to ensure the unique needs of rural communities, including those in Northern Ontario, and small towns and businesses are addressed.
Deb Matthews becomes Deputy Premier and will continue to lead the transformation of health care as the Minister of Health and Long-Term Care, ensuring high-quality services are there for our children and grandchildren.
Reforming social assistance is also a top priority for the Wynne government. Ted McMeekin, the new Minister of Community and Social Services, will begin to implement recommendations of the Social Assistance Review panel led by Frances Lankin and Munir Sheikh.
The new Ontario Government, led by Premier Wynne, will show The Way Forward for Ontario residents, building a strong economy and a fair society, for the benefit of all.
Quick Facts
There are 27 members in the new cabinet — 20 of them have new portfolios.
The cabinet features 10 new members who will inject fresh perspectives and new ideas.
John Milloy remains in Cabinet as Government House Leader.
Quotes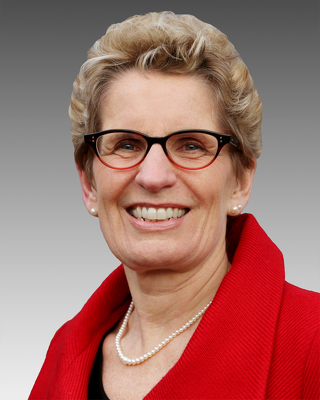 "Jobs, the economy and a fair society are the priorities for this new government, and we intend to work with the opposition parties to make progress on these important priorities for the people of this province. There is much that can be done if we set the interests of Ontario at the heart of our work. That is why I am opening a new session of the legislature next week."