Premier Kicks Off Tour of Communities Across Ontario
Government Focused on Creating Jobs and Building Regional Economies
Premier Kathleen Wynne begins a four-day tour of the province today, as part of her commitment to engage the people of Ontario on the issues that affect their lives.
Her first stop will be a visit to Protoplast Inc., in Cobourg. The Premier will conclude her tour on Monday in Brockville, at Newterra, as part of her efforts to create jobs and build regional economies in every part of the province.
Celebrating the diversity and promise of Ontario, Premier Wynne will speak about building relationships with Aboriginal peoples at the Couchiching Institute on Public Affairs in Orillia this afternoon. On Saturday, she will participate in India Independence Day festivities in Toronto, and on Sunday she will be in Kitchener-Waterloo to attend the Sports and Family Day organized by the Golden Triangle Sikh Association.
Premier Wynne will also stop in Vaughan, Thornhill, Cornwall and Belleville.
The multi-community visits follow the Premier's recent agriculture tour of eastern Ontario, during which she attended an agri-food roundtable with important members of this vital industry.
Quick Facts
As part of the government's effort to engage with communities across the province, the Premier has held more than a dozen jobs roundtables with partners in the private sector, labour, and education and training.
Ontario has gained more than 440,000 jobs since June 2009, recovering all of the jobs lost during the recession. There are about 178,000 more jobs today than at the highest point before the recession.
Since 2008, the government has committed more than $63 million through the Eastern Ontario Development Fund, leveraging a total investment of more than $615 million.
Since 2012, the government has committed more than $25 million through the Southwestern Ontario Development Fund, leveraging a total investment of more than $220 million.
Ontario invests about $900 million annually in programs and services for Aboriginal people across the province.
Quotes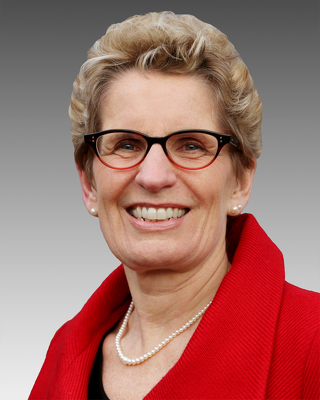 "The people of this province inspire me with their hard work and sense of community. I want to hear their ideas and see first-hand how my government can help them with their everyday lives."