Premier Nominates the Hon. David Peterson as Chair of TO2015
Kathleen Wynne Thanks Outgoing Chair for Outstanding Games Vision
Premier Kathleen Wynne is delighted to announce that the Hon. David Peterson will accept the nomination to become Chair of the Toronto 2015 Pan American and Parapan American Games Organizing Committee, TO2015.
Premier Wynne would like to thank the outgoing Chair Roger Garland for his outstanding work in laying a strong foundation for the upcoming Games.
Ontario is proud to host the "People's Games" where it will welcome more than 10,000 athletes, coaches and officials from 41 countries, along with a quarter of a million expected visitors. The Games will celebrate sport and showcase all that Ontario has to offer.
Mr. Peterson set the stage for world-class Games in 2009 when he formally ran Ontario's successful bid to host the event. His work ensured that the Games will showcase Ontario's rich talent, culture and diversity. Mr. Peterson has been nominated as the new Chair as Ontario begins to build excitement for the Games in communities all across the province.
Mr. Peterson will take over as Chair from Roger Garland, who has held the position since 2009. Mr. Garland worked tirelessly during his tenure, shepherding the largest multi-sport event ever to be hosted on Canadian soil. As he moves on to new opportunities, Mr. Garland leaves the new Chair with a strong foundation on which to host a successful Pan American and Parapan American Games in 2015.
The Games and Games-related investments will create more than 26,000 jobs and grow Ontario's real GDP by $3.7 billion from 2009 to 2017.
Supporting a memorable and successful 2015 Pan American and Parapan American Games is part of the government's plan to showcase the province, while creating jobs and positioning Ontario as a sport tourism destination for years to come.
Quick Facts
An additional vacancy on the board will be filled by Janice Thomson, as Sandra Levy leaves to pursue endeavours outside the province.
Roger Garland was Chair of the Toronto 2015 Board of Directors from 2009-2013.
During its Annual General Assembly to be held in Toronto this October 8-11, the Pan American Sport Organization will select and announce the host of the 2019 Pan American and Parapan American Games.
The Honourable David Peterson served as the Premier of Ontario between 1985 and 1990. Mr. Peterson was the Chair of the Toronto 2015 Pan American Games Bid. He is a senior partner and chairman of Cassels Brock LLP, where he practises corporate and commercial law. Mr. Peterson has served on a number of private and public boards as well as not-for-profit sport organizations. He was founding chairman of the Toronto Raptors Basketball Club Inc., and has also served as Chancellor of the University of Toronto until June 2012.
Janice Thomson is the Executive Director of the Niagara-on-the-Lake Chamber of Commerce and has served on the Niagara Parks Commission since June of 2010, and became Chair in 2011.
Quotes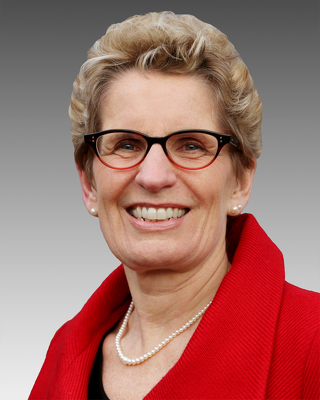 "I will make it my personal mission to ensure that Ontario's Pan American and Parapan American Games are truly the "People's Games". Whether you live in Kenora or Elora, Ottawa or Niagara, whether you are an athlete or a spectator, a volunteer or a visitor – these are your Games. I am so pleased that one of Ontario's most valuable players will be part of this team. I am delighted David is taking on this important responsibility. His deep knowledge, vision and infectious enthusiasm will help make these the most successful Pan Am Games ever."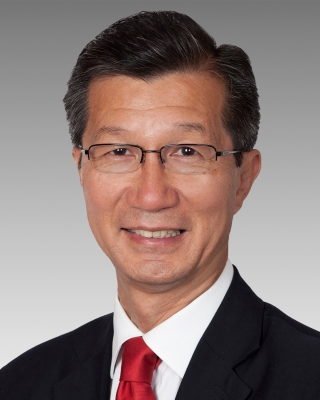 "I want to extend my sincere appreciation to outgoing Chair Roger Garland, whose hard work and dedication have been instrumental in ensuring Ontario will host a successful Games. David Peterson and Janice Thomson will be strong new additions to the TO2015 Board who will fulfill the bold vision set by Roger Garland's leadership to position Ontario as a premier destination for international sporting events. I look forward to continuing to work closely with TO2015 as together we prepare to welcome the world to Ontario in 2015."
"I want to thank Roger Garland for his excellent work in planning and promoting the largest international games to be held on Canadian soil. Under his leadership the Games are in excellent shape and I am delighted to assist in taking it to the next level. I have every confidence that working together we can make these games a truly memorable Games."
David Peterson