Premier Wynne Calls for Canadian Infrastructure Partnership
Objective Would Be To Invest Five Per Cent of GDP in Infrastructure Renewal
Premier Kathleen Wynne today called for a Canadian Infrastructure Partnership -- a collaboration that would have an explicit objective of investing five per cent of GDP in infrastructure renewal.
Speaking at a Canada 2020 luncheon in Ottawa, Premier Wynne called on the federal government to invest more in infrastructure and, in so doing, become a better partner in strengthening and enhancing Canada's Economic Union.
Premier Wynne also issued a challenge to all federal parties and their leaders to tell Canadians how they will build a stronger Economic Union across the country, what they will do to enhance Canada's infrastructure investments, and whether they are willing to enter into a new and ongoing commitment with provinces to empower Canada to be more competitive and create more jobs and growth.
Quick Facts
A strong Canadian Economic Union would also require collaboration on a number of other fronts, including the reduction of interprovincial trade barriers, the establishment of a strategic, long-term, national approach to training, and the creation of a pan-Canadian energy strategy.
Governments in Canada are currently investing in public infrastructure an amount equal to between 3.0 and 3.5 per cent of GDP.
Statistics Canada estimates that, on average, 50 per cent of Canada's multifactor productivity growth in the private sector between 1962 and 2006 was the result of growth in public infrastructure.
Quotes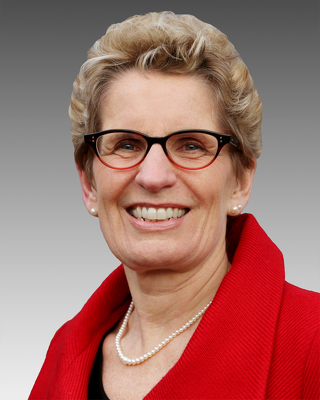 "Fifty years ago, Lester Pearson, John Robarts and Jean Lesage and their contemporaries helped build a Social Union that strengthened our federation and bound us closer together. Today, our generation needs to take inspiration from that as we work in co-operation to build a better Economic Union for all Canadians. We know that when we are investing in infrastructure we are building, and when we are building roads and transit, or hospitals and schools, or energy networks and ports, we are growing."