Québec Premier Philippe Couillard Invited to Address Ontario's Legislative Assembly
Visit Would Mark the Legislature's Tenth Special Address
Premier Kathleen Wynne has invited Québec Premier Philippe Couillard to address the Ontario Legislative Assembly and he has agreed to come on May 11, 2015. The visit presents a significant opportunity to deepen the relationship between the two provinces.
The last Canadian premier to address Ontario's Legislative Assembly was Jean Lesage, former premier of Québec. He spoke before the house on February 21, 1964. Given the significance of the invitation, Premier Wynne has sent letters to both the interim leader of the Official Opposition, Jim Wilson, and the leader of the Third Party, Andrea Horwath, requesting their support.
Together, Ontario and Québec account for about 56 per cent of the country's total GDP, representing the largest economic region in Canada. Under the leadership of Premiers Wynne and Couillard, the two provinces have been working together to grow their economies, strengthen interprovincial trade, and collaborate on key issues, such as energy and climate change.
Premier Couillard's address is expected to focus on the importance of the Ontario-Québec relationship and on the value of partnership. There would be an opportunity for the leaders of the three parties to speak following Premier Couillard's address.
Quick Facts
Other notable addresses to the Legislative Assembly of Ontario include speeches by Wendell L. Willkie, Goodwill Ambassador from the U.S. on March 24, 1941 and Bishop Desmond Tutu, on May 30, 1986.
To date, Ontario and Québec have held four joint meetings of cabinet ministers. Québec will host the next meeting this fall.
Ontario is home to nearly 612,000 Francophones, according to the 2011 census. This year, the province is celebrating 400 years of French presence in Ontario.
Quotes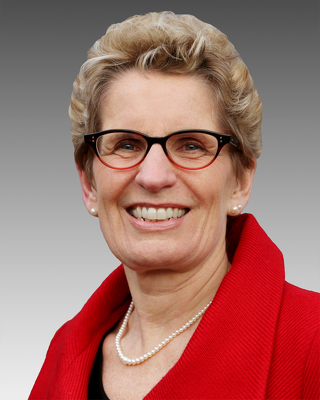 "As the founding partners of Confederation, the relationship between Ontario and Québec is one that is steeped in history and rich with opportunity. Since 1867 — and even before that — we have enjoyed strong connections underpinned by our shared past, geography and economic priorities. Both Premier Couillard and I are committed to strengthening Central Canada to the benefit of the people in both of our provinces, as well as the country as a whole."