Ontario Supports New Global Climate Change Agreement
Premier Wynne's Attendance at COP21 Advances Provincial Leadership on Climate Change
Premier Kathleen Wynne recently returned to Ontario after attending the United Nations' 21st Conference of the Parties (COP21) in Paris, France, along with Minister of Environment and Climate Change Glen Murray, where a new global agreement was reached to fight climate change and reduce carbon emissions.
In reaching a new global agreement in Paris, the world is taking the strong and coordinated action required to address the climate crisis before it is too late. Ontario looks forward to working with its federal, provincial and territorial partners to develop a plan for Canada to implement the new global agreement, including a strong national target for reducing greenhouse gas pollution and a credible pathway to achieve it that is supported by provinces, territories and the federal government.
Premier Wynne took part in COP21 to promote Ontario's leadership in fighting climate change -- such as the closure of its coal-fired power plants -- and to advocate for the role of provinces, states and cities. While there, the Premier signed an MOU on Co-operation in the Area of Climate Changewith Manitoba and Québec that lays out the intent of the three provinces to link their cap and trade programs under the Western Climate Initiative. She also announced that Ontario is investing $20 million from the Ontario Green Investment Fund to build more electric vehicle charging stations in Ontario.
The Premier represented Ontario at the COP21 opening ceremonies as part of the Canadian Delegation, led by Prime Minister Justin Trudeau. Premier Wynne also promoted Ontario's leadership at several events and speaking engagements during the conference, including:
Participating in a panel discussion about fighting climate change through the Under2MOU and the Compact of States and Regions
Delivering a speech at Canada Night to showcase Ontario's climate leadership and celebrate Canada's participation in COP21
Speaking at a panel discussion with the Premiers of Québec and Manitoba at the Lima-Paris Action Agenda Subnational Half Day
Hosting a meeting with the Canadian Youth Delegates to discuss additional ways Ontario can continue to fight climate change
The Premier also had productive meetings about climate change action with former U.S. vice president Al Gore, the Governor of Washington and the Governor of Jalisco, Mexico.
In addition, Minister Murray represented Ontario at several events, including:
Attending a subnational leaders' session with UN Secretary General Ban Ki Moon to secure official recognition for key state and regional initiatives that address climate change
Participating in Buildings Day to showcase the province's successes in fighting climate change and highlight opportunities for collaboration and climate action across various sectors of the economy
Delivering a keynote address at the One Million Climate Jobs Forum, which focused on the ways in which the fight against climate change will create new jobs
Meeting with other prominent climate leaders from around the world, including representatives from South Australia, Spain and Mexico, as well as Sir David King, the UK's Special Representative for Climate Change.
Fighting climate change while supporting growth, efficiency and productivity is part of the government's plan to build Ontario up. The four-part plan includes investing in people's talents and skills, making the largest investment in public infrastructure in Ontario's history, creating a dynamic, innovative environment where business thrives, and building a secure retirement savings plan.
Quick Facts
Ontario's new $325 million Green Investment Fund creates incentives for businesses, homeowners and communities to take action against climate change.
Ontario's Climate Change Strategy lays out the government's path to reach its emissions targets and supports the province's plan to implement a cap and trade program.
Ontario undertook North America's single biggest climate action when it permanently closed all of its coal-fired power plants.
Ontario met its 2014 goal to reduce carbon pollution. The province has set strong, science-based targets of 37% and 80% below 1990 levels for 2030 and 2050 respectively.
Quotes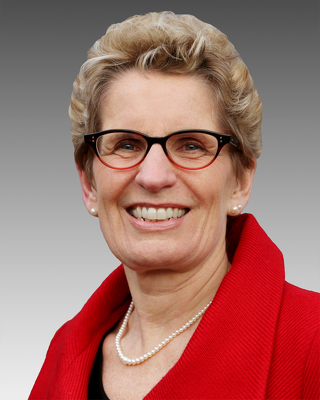 "The Paris conference demonstrated that governments around the world are committed to taking the strong, coordinated actions needed to tackle climate change before it's too late. I want to recognize Minister McKenna and Canada's delegation for promoting a strong deal, supporting the island nations in calling for global efforts that keep the average rise in temperatures at 1.5 degrees Celsius and recognizing the important role of Indigenous peoples. I look forward to working with our federal, provincial and territorial partners — and with all Canadians — to implement this new agreement in the months and years ahead. The world will look to Canada to step up with a strong carbon pollution reduction target and a credible plan to achieve it. With the leadership Ontario has already shown, a new federal partner and a new global agreement, I am more confident than ever that people today and future generations will enjoy greater prosperity, opportunity and security because Canada did its part to stop climate change."
"National governments alone cannot fight climate change — they must work hand-in-hand with provinces and territories, towns and cities, businesses and labour unions, academic institutions, research organizations and private citizens. The agreement reached in Paris highlights the importance of carbon markets, and of cooperation of all orders of government in tackling climate change, an important endorsement of the work Ontario has been doing."
Glen Murray