Bringing the Magic of Indian Film to Ontario
Agreements Open Up New Opportunities for Ontario and India's Film Industries
Premier Kathleen Wynne attended a Bollywood-style event in Mumbai today, where two new agreements were announced that will benefit Ontario's film sector.
The City of Toronto and the Maharashtra Film Stage and Cultural Development Corporation signed a Memorandum of Understanding to work together on common interests in the creative screen industries, including studio production, post-production, visual effects and interactive/digital media. The Toronto International Film Festival (TIFF) and the Mumbai Academy of Moving Image (MAMI) highlighted their collaboration on a boot camp to help Indian filmmakers bring their work to international film festivals.
These new partnerships will enhance the relationship between Ontario and India's film industries and pave the way for more collaboration between producers, directors and artists from both regions.
The Premier also met with leaders from India's film industry at the event to promote Ontario as an ideal location for future productions. Ontario is a leading North American film and TV production centre that offers decades of experience, high-quality infrastructure and generous tax credits.
In 2011, Ontario became the first location in North America to host the International Indian Film Academy Weekend and Awards (IIFA). The event drew tens of thousands of visitors to Ontario and showcased the province to hundreds of millions of viewers around the world, while generating millions of dollars for the provincial economy by stimulating tourism, trade and investment. The awards show provided valuable exposure for Ontario by boosting tourism and strengthening the province's business ties with India.
Attracting new investment and helping the province's creative sector compete globally is part of the government's plan to build Ontario up and deliver on its number-one priority to grow the economy and create jobs. The four-part plan is investing in people's talents and skills, making the largest investment in public infrastructure in Ontario's history, creating a dynamic, innovative environment where business thrives, and building a secure retirement savings plan.
Quick Facts
Bollywood actor Ranveer Singh, star of such acclaimed films as Bajirao Mastani, attended the signing ceremony in Mumbai. Singh has won many awards for his work, including Star Debut of the Year – Male from the International Indian Film Academy Awards in 2011, the year it was hosted in Toronto.
Ontario is the number one centre for film and TV production in Canada, and the third-largest film production location in North America, behind California and New York.
In 2014, the Government of Canada signed an audiovisual co-production agreement with India, making it easier for producers from both countries to make films and TV shows together.
The provincial budget for cultural media tax credits will increase from $399.7 million in 2014–15 to nearly $440 million in 2015–16.
Quotes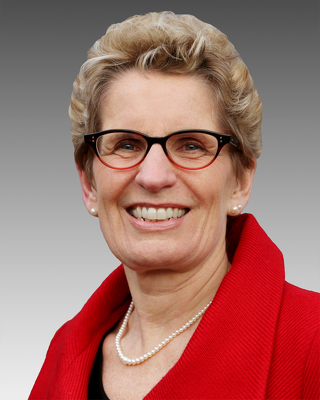 "Ontario is one of the best locations in the world for film and TV production, and today's event has reinforced our province's reputation as a leader in the creative screen arts. With almost 700,000 people of Indian descent living in our province, and world-class production facilities, the partnership between Ontario and India's film industries is a natural one. The agreements signed at today's event will help bring Ontario and India closer — both on the screen and off."
"Toronto is respected as one of the world's premier filming locations due to the depth of production talent we have built over many years of success. We are delighted to share our best practices and experiences and to learn more from the achievements of India's creative screen industries."
John Tory
"TIFF has a long history of working with India's film industry, made possible through the support of the City of Toronto and the Province of Ontario. These agreements are an important step towards building even more collaboration between Ontario and India, and we look forward to the exchange of new ideas and to the possibilities this will open up for filmmaking."
Cameron Bailey
"The Toronto International Film Festival is one of the world's most dynamic and prestigious film festivals. I had the good fortune to have my film Dhobi Ghat premiere there and it was a wonderful experience for me. TIFF has always been very generous to MAMI and we are very happy to be growing our association with them. We hope to bring some of the expertise and excellence of TIFF to the Jio MAMI Mumbai Film Festival with Star."
Kiran Rao